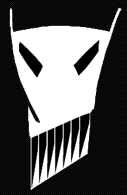 XOL DOGs Sound Download
Last Update: 20. Dez 1999

- Destroy your life, Aural Destroyer, The Pan, Operating System: dirty stuff

- Das Einzige RMX, The Chair: XOL DOG 400 Classiks

- Cthullu: Pretty new. here the Uptempo Version

- Baybtesting, Tetaliquid: Slow. Babytesting very calmed down

Oh yes! The first XOL DOG 400 CD "Sons of T2" (published 1993) complete in MP3 fromat. 64 Trax...

Frau Tukka is a very funny recorded phonecall, but in german. Sorry.



And listen right now: Die Waldfee

---
© 1996-99 soulmanLastChange 1299